Club History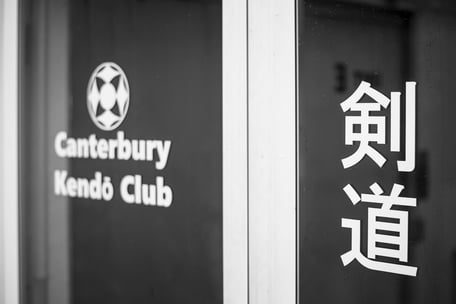 Club history
The Sei Tou Ken Yu Kai Canterbury Kendo Club was formed in 1988 by Alex Bennett and Karl Hitchcock.
While on a Rotary exchange to Chiba, Japan, Alex attended a Japanese High School where he began Kendo and reached the grade of 1st Dan.
Upon his return to Christchurch, he met Karl Hitchcock who had discovered Kendo through an interest in martial arts, and had been training by himself. Together they started one of New Zealand's first Kendo clubs, and the first club in the South Island.
As the club grew, Alex travelled back and forth to Japan in order to learn more to teach to his students. Alex currently lives in Kyoto and holds the grade of 7th Dan in Kendo, 5th Dan in Iaido and 4th Dan in Naginata. He is the Editor-in-chief of the world's only English language kendo magazine Kendo World.
Alex eventually moved to Japan permanently, at which time Masahiro Imafuji took over the club.
Masahiro helped strengthen the club with a level of kendo training and experience which was rare in New Zealand Kendo at the time. Masahiro currently holds the rank of 6th Dan and lives in the USA where he continues to teach kendo through his website, YouTube channe,l and podcast kendo-guide.com.
As Masahiro's time in New Zealand came to an end, he left the running of the club in the hands of Alex's younger brother, Blake, who at the time was just 15 years old.
Blake remained the club's head coach until 2018 when he moved to Auckland to teach at Auckland University. Blake is the New Zealand Men's Kendo Team coach and holds the rank of 6th Dan. He remains involved in the club's development as its president.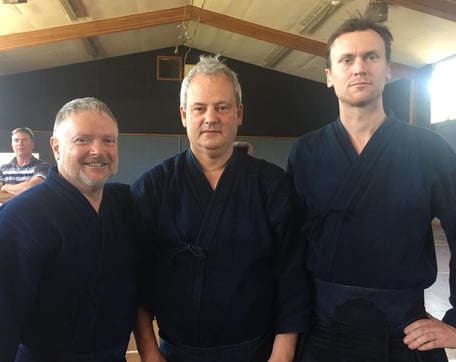 Karl has been continuously participating and devoting his time and skills to the club throughout its 30 year history. He still trains every week and is an integral part of the coaching and running of the club.
On 20 October 2018, The Sei Tou Ken Yu Kai Canterbury Kendo Club celebrated its 30th anniversary.